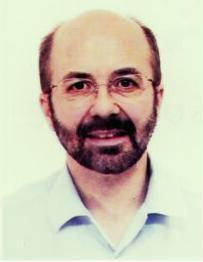 Press here for contact address
Ver 2.4.1.
Tom Sutcliffe was born in Manchester, England to an English father and Italian mother. He has an honours degree in Physics from Manchester University and a Masters degree in Music Theory and Analysis from Goldsmiths College (London University). He now lives in London, England and has spent most of his career as a computer manager. He has been interested in and researched musical theory for many years. He studied flute privately and has performed with several semi-professional orchestras in the London area.
Tom Sutcliffe Ŕ nato a Manchester, in Inghilterra da padre inglese e madre italiana. ╔ laureato in fisica all'universitÓ di Manchester e ha una laurea nelle teoria e analisi della musica ottenuta a Goldsmith's College (universitÓ di Londra). Ora vive a Londra, in Inghilterra e ha dedicato la maggiore parte della sua carriera come responsabile di Informatica. ╚ interessato alla ricerca nel campo della teoria musicale da molti anni. Ha studiato privatamente il flauto ed ha suonato con parecchie orchestre del semi-professioniste nella zona di Londra.